'Buy now' on twitter, with the click of a button
Published September 9, 2014 at 10:14 am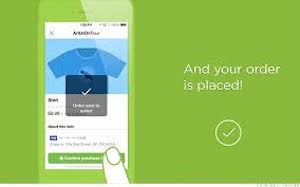 Twitter announced earlier this week that it plans to feature a button that will make it possible for users to purchase products directly from Twitter posts.
The New York Times reports that Twitter will initially make the buy button available for mobile. The feature is intended to promote the sale of time-sensitive items. As the article details, an option like this presents a big opportunity for ecommerce, especially for sites like Twitter, Pinterest and Facebook.
While "buy" features may help social media sites monetize their services, they may also present significant new marketing opportunities. If social posts give users the opportunity to make a purchase right then and there, marketers will be able to reach them with messaging during the purchasing decision process.
David Tisch, who co-founded the shopping application Spring, explained to Fast Company that when he logs onto social media, he is "there to be social," going on to say "and I think every social platform that got built was user to user and then brands were a secondary piece. So brands have tried to figure out where they fit into these networks. As a customer, I'm never logging onto any of these networks saying, I want to go shopping."
Tisch raises a point that marketers should take note of — brands will have to figure out how they fit into this equation. Social media has been a vital part of multi-channel marketing campaigns for years now, and with the creation of instant purchasing options like this one, the landscape looks to be changing to become even more favorable to markets and businesses that can approach a new purchasing option like this one with a sound campaign marketing strategy.