Elite winter wear company successful through 'cultural branding'
Published February 18, 2015 at 9:02 am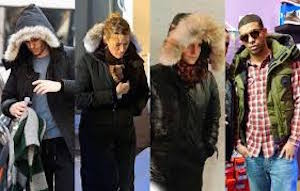 Crafting a strong campaign marketing strategy involves looking at the points that make a product or service most relevant at a particular time. This year, the makers of the super-popular Canada Goose line of winter wear has seen massive success, with their recognizable clothing styles becoming a regular sight in cities wracked by cold.
Although the company has existed for decades, the expensive products are turning heads now in a new way. Why?
Part of the interest has to be the prestige element of the brand: the high price and quality of their coats have made them common sights for celebrities, and the association with an older, established company gives the brand something of a reputation. The Washington Post reports that the company's sales grew by $175 million last year.
In a piece for Boston University Today, management professor Susan Fournier examined the way that Canada Goose has managed to grow itself in a relatively short period of time. Notably, the company has not spent too much money on advertising, but Fournier says this helps create a mystique around the brand that gives it extended value to customers.
"The beauty here is they don't have a marketing campaign with a capital M, meaning traditional stuff," she said. "Instead, they're doing cultural branding. Cultural branding means you want your brand to naturally become part of the culture—in other words, placing the products into the audience where you want it to gain traction."
Standard online channels can still offer support for a "cultural branding" initiative if companies use them to monitor the presence of a particular brand name or hashtag as it grows. Using a controlled strategy could, in this way, give companies that feeling of authenticity and superiority that drives users to more actively seek them out, rather than the other way around.