Marketing to 'Generation Z'
Published November 20, 2014 at 10:03 am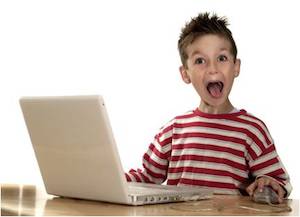 While it's important to keep up with younger consumers, doing so means constantly adjusting your campaign marketing strategy. Less-savvy advertisers might mistakenly think that they can expand to a youth-oriented channel like Twitter, Instagram or YouTube and be done with it. But to keep new customers interested, especially young ones, you need to constantly be building new platforms into your standard list of marketing platforms.
A recent Mashable article by Macala Wright addresses this by directing marketers to "Generation Z," the age group of potential users that are teenagers at the moment but already familiar with popular forms of media on the internet and through mobile devices.
What makes this generation different from "Generations X and Y" isn't just age: It's also the expectations they bring to the content they find and what it can connect them with. Wright says that these users are more integrated with digital devices and need to be addressed directly.
Others have different opinions of what Generation Z will expect. Bloomberg View's Leonid Bershidsky asserts the opposite view, that the these younger consumers are less interested and would be better suited to real-world interaction.
"Given the ubiquity and convenience of various Internet services, it seems hard to believe that teenagers could be so resistant," he says. He adds that for younger generations, the internet is no longer enough. "The excitement that we and, to some extent, millennial felt when all this powerful technology became available, is gone. Our digital machinery is now something that's just there, and not always nice or safe to use."
Perhaps it's too early to fully characterize this group. Because of this, marketers should think of marketing campaign management that is capable of keeping pace with whatever happens.