Using personalization in email campaigns to emotionally connect
Published July 8, 2014 at 8:29 am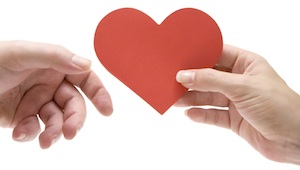 Automated marketing solutions have made it easier for marketers to reach their audiences, but sometimes this strategy can lead to materials and messages that seem impersonal, even when a customer base has been accurately and effectively targeted.
It's possible to automate multiple aspects of a marketing campaign, including email. As a recent article from eMarketer points out, the ability to automate email campaigns is a priority for B2B marketers. The article makes the important point that timing and personalization are critical to a successful email campaign, and automation helps accomplish both of these aims.
The article details data from a Regalix survey that showed personalization was considered an important element of an automated email campaign. As we have mentioned in previous posts on this blog, customers value a human element, and as data from this survey shows, marketers recognize its value and are seeking to deliver it.
The demand for this capability is reflected by data. According to data from BtoB Magazine, 52 percent of US B2B marketers expect to adopt marketing automation, as compared to 26 percent that had reported integrating it last year.
The ability to deliver personalized, targeted messaging that is also automated can help marketers achieve far-reaching goals without having to expend tremendous resources in the process. For national brands with multiple geographic locations, being able to reach customers in various regions is essential for a successful marketing campaign.
With 85 percent of consumers displaying a preference for companies they feel they are able to connect with emotionally, the personal aspect is not something marketers can afford to overlook. With software, local departments are able to use customizable templates to create custom marketing collateral with a personalized touch and deliver customers what they want.