Do celebrity endorsements always help?
Published December 23, 2014 at 7:46 am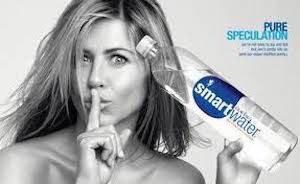 Over the past few years, various online marketing campaigns have successfully used celebrity cameos. Some stars have even been able to turn web-based advertising into viable career moves: Jean Claude Van Damme's viral "truck split" video and Jerry Seinfeld's heavily sponsored web series "Comedians in Cars Getting Coffee" are just two examples.
However, not ever celebrity appearance moves the needle in terms of customer retention. The move is most valuable when there's a natural connection between the person and the brand, in how both function or are perceived. Ads, even well-made ones, can be confusing when the famous guest star doesn't have any connection with the product.
Writing for AdWeek, Tor Myhren recently said that celebrity endorsement was the defining feature of many campaigns in 2014 for both new and well-established companies and cautioned against an over-reliance on this tactic.
"As YouTube stars radically redefine programming, they will further increase the opportunity for brands to use celebrity as brand accelerators and media outlets," he said. "But you can't just tie a random celebrity to your brand and toss it out there like a Molotov cocktail hoping it will explode into pop culture."
No matter what your business specializes in, the way you represent yourself across different media changes the kinds of responses you receive. Instead of simply choosing elements imply because they are popular, think about how appropriate they are to your company. Using automated marketing solutions is one way to enforce unity, even as you play your message across a wide variety of channels.