How to create quality content
Published September 10, 2014 at 7:04 am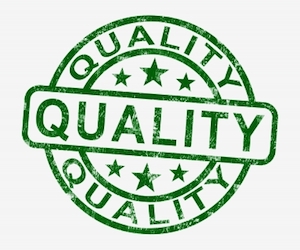 Digital marketing professionals know that to have the widest reach, you have to find current and prospective customers where they are spending time online. While the multitude of options presents a great deal of opportunity, it also makes executing a comprehensive campaign marketing strategy a challenge.
Even a team with ample resources at its disposal will have to surmount the challenges that go along with creating campaigns that are distributed across multiple channels, but still have the level of personal connection that customers want and expect.
A recent article from Business2Community touches on a significant facet of successful campaigns that is worth noting — after you've conquered the challenges of learning how to use all of the marketing channels available today, without quality content to provide, your efforts could be wasted.
The article goes on to explain what "quality content" is, and though the concept is simple, its importance should not be understated: "Quality content is media material that has value to your potential customers and is easy for them to find."
How do you create quality content? First, you have to get to know your customers. Who are they? What do they find interesting? What are their problems and how can your product or service provide them with solutions? When you can deliver these answers, you will provide added value.
Many people use the Internet to search for products and services they need. In addition to optimizing your website to help customers find you more easily, creating content that provides value for them, and also making that easy to find, can go a long way to attract customers to your business and build a loyal following. Automated marketing software helps streamline this process while maintaining a high level of personalization.