How to use automated marketing across different channels
Published September 12, 2014 at 7:44 am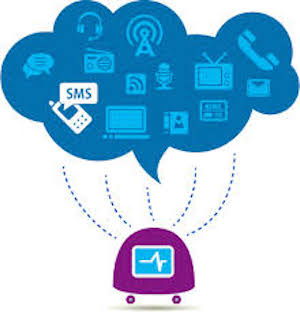 It's well-known that generating buzz that spreads via word-of-mouth can be a powerful strategy. Word-of-mouth marketing has always been around, but the tools available to marketers today make accomplishing this task both easier, and in some cases, more challenging at the same time.
The Internet has made it possible for most any brand or individual to go online and create a presence. There are many opportunities for online promotion, whether it's through your website, social media or online review sites. However, there are so many other businesses online there is no question that you face a lot of competition.
People use the web to share information with each other, and your brand could easily be part of their discussion when you give them something worth talking about. Consumers today have come to expect a personalized touch and a sense of connectedness with brands. The more you are able to create content and messaging that they related to, the stronger that connection will be.
To be effective in getting the word out, you will have to distribute your campaign across multiple channels. However, this is where the challenge comes in. Establishing a comprehensive presence and brand voice across multiple channels is challenging, even for a large marketing team with access to many resources.
Additionally, customers of different demographics and located in different regions of the country will require varying levels of personalization to appeal specifically to them. With automated marketing software, it's fast and easy to create personalized and localized marketing campaigns for distribution across both digital and traditional marketing channels, making it possible to generate buzz, without breaking the bank.