These email strategies don't work
Published November 7, 2014 at 7:21 am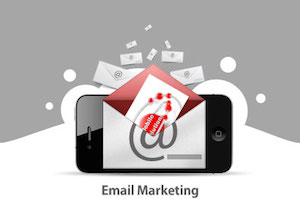 Email marketing has been around long enough that many already know the basic tricks that companies use to get customer attention. While there's always the chance for businesses to reinvigorate old styles, some trends are better left behind, as Kimanzi Constable writes for Entrepreneur.
A lot of what Constable criticizes has to do with both the subject of the email and the way that it presents its content. The three types of emails he recommends companies avoid in their marketing campaigns all promise too much to the recipient, saying things like "This will help you succeed" or "You can make $1 million doing this."
It's true that many web links and "clickbait" articles use similar false promises to lure viewers in. But automated campaign marketing can and should rise above this by being honest, specific and, above all, original. Establishing a strong base with that first email prepares the reader to anticipate more.
"When they get value from that first email, they will open your next several emails," Constable writes. "Then the relationship is established. This is also how you establish trust and authority in your industry and separate yourself from your competition. Many entrepreneurs will try to overwhelm leads with fancy marketing schemes. In the long run, that's not what grows your business."
Even if your emails are polished, original and worthy of a click, they could come across as spammy if they aren't sent correctly. This means forwarding emails at a pace that is fast enough to be current but not so much that the target's inbox gets clogged. A good approach to automated marketing solutions will make people feel confident about opening your messages.