Using customer interaction to build brand personality
Published September 15, 2014 at 9:26 am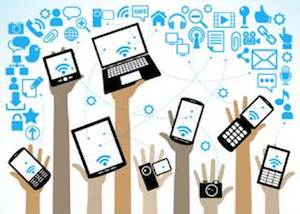 Brands that want to make an impression on customers have to have that special factor that sets them apart from competitors. It's one thing to have an excellent product and service, but to get customers to truly connect with your brand and want to build a relationship, you're going need something more: Your brand must have personality.
But what exactly does this mean in today's interconnected world of the Internet and social media?
In a recent Business2Community article, Christopher Rollyson discusses how the concept of "brand personality" has changed in today's marketing landscape. The author raises an important point for brands that are reluctant to move past previously-held notions on the best way to build a brand personality.
Creating great content on its own may not be enough to build the type of customer relationships most brands desire. To achieve success, Rollyson suggests that brands be willing to take action and interact with customers if they want to build a strong reputation.
"In the digital social age, word of mouth is digital, so interaction is far more potent. It is no longer adaptive to think about 'creating brand personality through content.' The brand and brand personality belong to people, not itself, as no one 'creates' reputation. Other people create one's reputation based on their own observations and motivations. One can influence one's reputation through actions," writes Rollyson.
It has been highlighted previously on this blog that customers desire a connection with brands. When your brand has a personal touch, it can go a long way toward fostering interaction and building a relationship. Automated marketing software helps make campaigns become more efficient while delivering the high levels personalization that make your brand memorable.